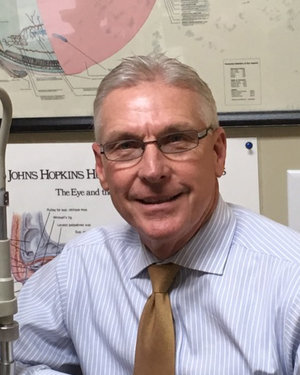 Dr. Jerry Tidwell
Dr. Tidwell graduated from Fairview High School in 1971, and then attended Austin Peay State University, where he graduated in 1975 with a Distributive Major in Biology/Chemistry/Physics and a Minor in Mathematics.  He taught Biology and coached football and basketball at Dickson Junior High School for one year before continuing on to Southern College of Optometry in Memphis, TN.  After graduating from SCO in 1981, Dr. Tidwell returned to Dickson and eventually started his own practice in 1983.  He has served on the Dickson County School Board, the Dickson Chamber of Commerce, and on the CareNet Board of Directors.  He has been blessed to be able to serve on medical missions to Mexico and the Dominican Republic.  He and his wife Joan have 3 adult children and 5 grandchildren, and when he's not checking your eyes, you'll find him hunting, trail riding, working on the farm, or spending time with his family.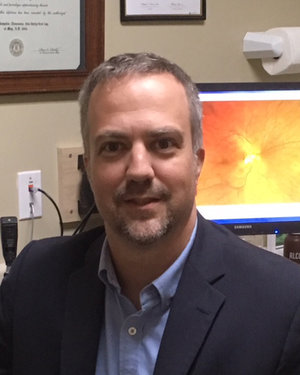 Dr. David Faulks
Dr. Faulks is a 1988 graduate of Dickson County High School.  He then attended Taylor University in Upland, IN, where he graduated with a BA in Pre-Med Biology in 1992.  Dr. Faulks completed his optometric training at Southern College of Optometry in Memphis, earning his Doctor of Optometry degree in 1996.  He then completed a residency at the Veterans Affairs Medical Center in Memphis, with a focus on ocular disease and hospital-based optometry.  In July of 1997, he moved back to Dickson and joined Dr. Tidwell in their current practice.  He has served on the board for the Dickson County Public Library, and he has been part of multiple medical mission trips serving the people of Honduras.  Dr. Faulks and his wife Heidi have 3 teenage children, a dog named Reuben, a bird named Otis, and a rotating assortment of fish – he thoroughly enjoys spending time with his family, watching and playing soccer, and reading all manner of books.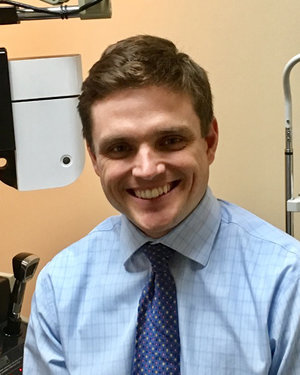 Dr. Grant Allen
Dr. Allen joined our practice in July of 2014 after graduating from Nova Southeastern University College of Optometry in Fort Lauderdale, Florida.  Prior to his optometric education, he attended  Carson-Newman University on a football scholarship, and  received a BA in Spanish in 2008.  Dr. Allen is a native of Dickson, graduating from Dickson County Senior High School in 2004.  While at Nova, he was able to serve on medical mission trips to Nicaragua and Honduras, as well as participate in vision screenings for the Special Olympics.  He currently serves on the regional board for Fellowship of Christian Athletes.  Dr. Allen and his wife Candice have three beautiful children, and in his free time he enjoys spending time with his family and being in the great outdoors.